Collaboration
with industry partners, made easier
The Plug&Transfer is a free program offered by Innoget to help Universities and research organizations identify new collaboration and funding opportunities presenting their portfolio in front of verified VCs, Business Angels, and industry partners worldwide.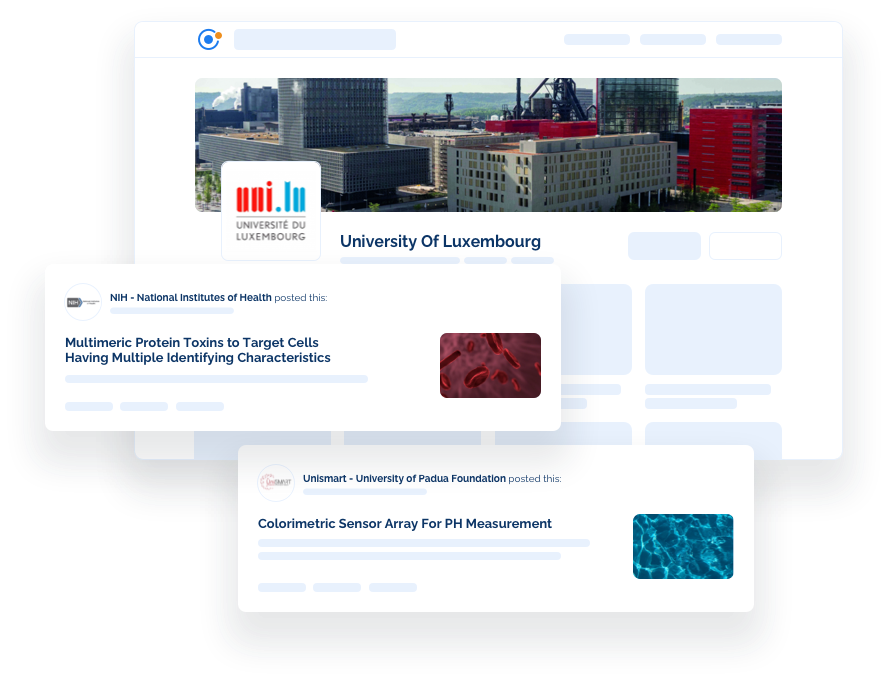 Automatically import and update your technology portfolio, including patents, services, capabilities, startups, and more

Directly present your portfolio in front of industry members and investors matching your research areas of expertise

Access 500+ innovation needs and open innovation challenges directly managed by industry partners

Receive straight to your inbox a curated list of Innovation Needs and funding opportunities you will find nowhere else

Connect with 12,000 companies and 180,000 professionals from all continents and industry sectors

Benefit from account set up in 24 hours, custom API to import and update your data and dedicated account support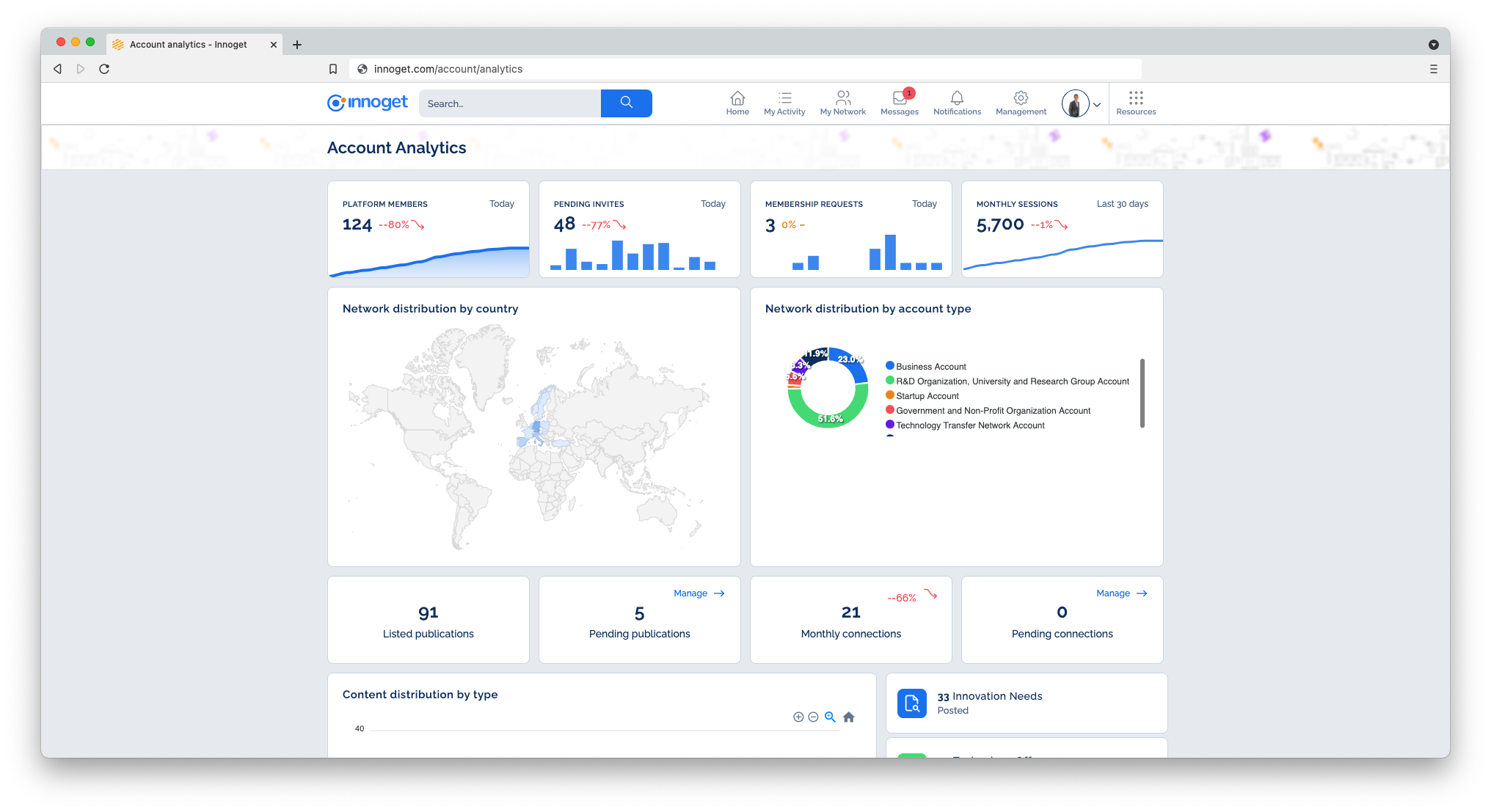 Easily manage every data flow within your organization
Get a fast overview of your activity, see who viewed your listed opportunities, engage with potential partners, evaluate incoming requests, export comprehensive reports and give your team everything they need to manage
the technology portfolio.
Digitalize your workflows
Introduce your organization and invite external partners
to explore opportunities for collaboration, all using cloud-based tools designed for effective technology transfer on the Internet
Easily create a co-branded technology transfer profile to present your technologies, engage with external partners and increase your digital exposure

Get your opportunities converted into engaging multimedia assets to increase leads, collaborations and visibility over the Internet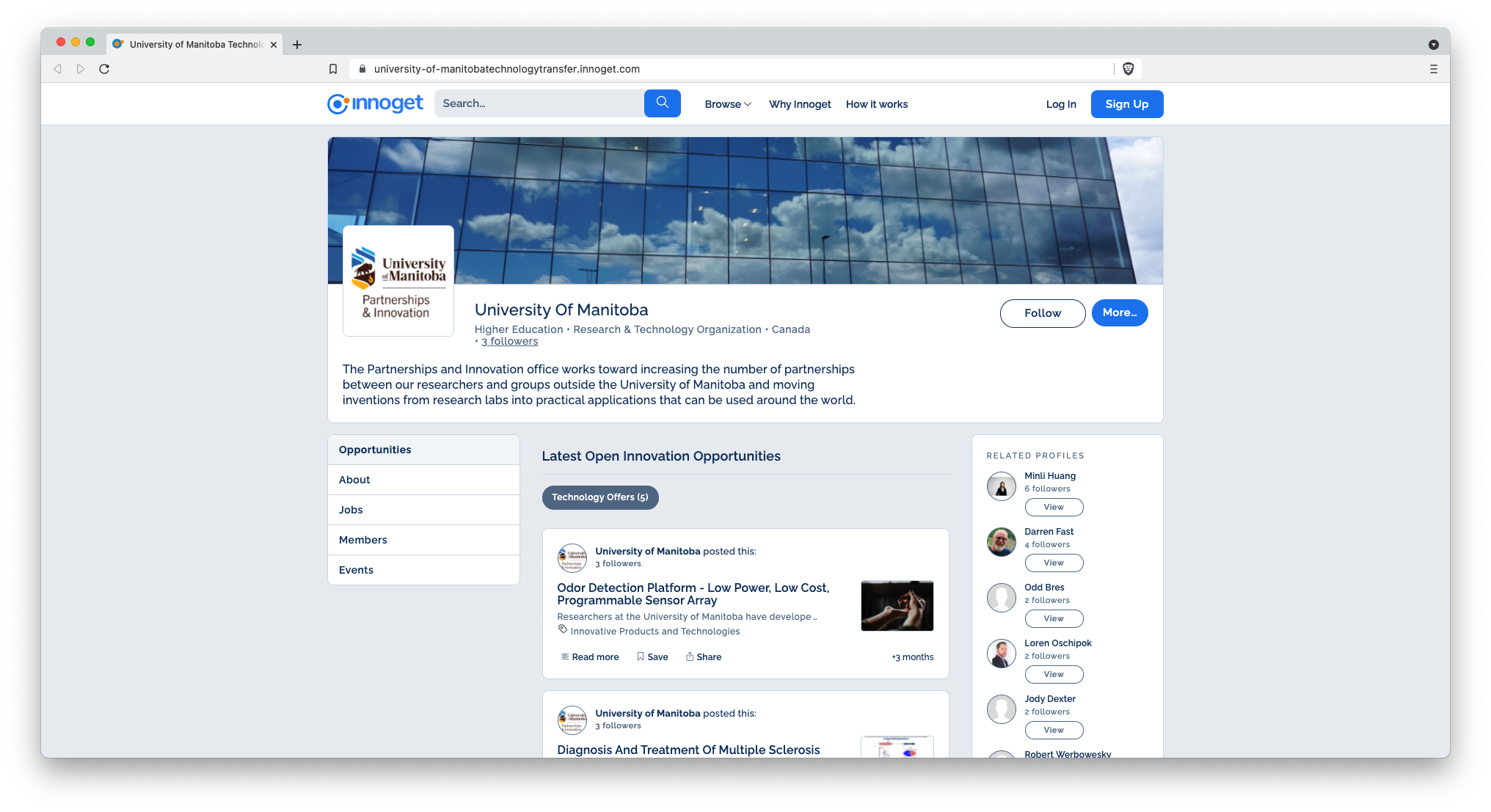 The first suite of digital tech transfer services to democratize access to knowledge and technology
Designed and launched during the Covid-19 outbreak, the Plug&Transfer program is one of Innoget's most ambitious initiatives, being aimed at helping research organizations overcome the difficulties caused by the novel pandemic, connecting with industry partners, enhancing global visibility and building their own innovation community.
Already trusted by

1st edition
Plug&Transfer Matchmaking Event
November 2022
Participants
Research groups
Universities
Corporates
Showcase your innovation profiles and share opportunities with global participants
Find out latest Open Innovation Needs and Technology Offers
Meet with innovation industry leaders and learn about new industry trends
Know about new models to foster cooperation in R&D and innovation
How it works
Join the Plug&Transfer program with 4 easy steps
Apply for the program
Submit the application form to be eligible for the Plug&Transfer benefits.
Sign up on Innoget.com
Innoget.com is trusted by many of the most innovative companies and well-known research organizations worldwide. Join Innoget.com creating a free account. Complete the registration process providing basic account information and selecting your research areas of interest.
List your organization profile
Complete your research organization profile on Innoget.com providing detailed information so network members can easily identify and know more about it.
Automatically import your portfolio
Indicate the data source from which we should import your technology portfolio straight to your Innoget.com account.
Join the Plug&Transfer program now.
Start improving your tech transfer activities